Creality CR-10-S5 - 500*500*500mm
The Creality CR-10-S5 is a 3D printer with a large build volume that comes as an easy-to-build DIY kit. Thanks to its patented technology this printer is very accurate and easy to use.
Read the full product description
Creality CR-10-S5: A budget, large build-volume 3D printer
The thing that makes this 3D printer stand out is its big build-volume. With the 500 x 500 x 500mm build-volume Creality has developped a 3D printer that can be used to create larger objects at a budget.
Construction
The Creality CR-10-S5 is a so-called DIY 3D printer which comes as a partially assembled kit. The only thing you will have to do is to assemble the frame and plug in some connectors. 
Within no-time you will have built an open-frame 3D printer with a heated buildplate. The heated buildplate of the CR-10-S5 allows you to print a wide range of materials. However printing with materials that work best in a temperature controlled environment - like ABS and ASA - may prove being more difficult like on any open-frame printer. Creative users might be able to create such an environment their self. 
Easy to operate
With the help of the LCD screen and turn-knob the Creality is very easy to use. Sliced models can be loaded through SD card or the printer can be connected to your computer.
The Creality CR-10-S5 is open-source and compatible with Cura, Simplify3D and other slicers.
Characteristics
Filament monitor: The printer will stop automatically when the monitor detects that filament has run out allowing you to load a new spool of filament and resume printing.
Dual motorized Z-screw axis design. The CR-10-S5 is more stable than a normal Creality CR-10 because of the dual Z-axis design. This feature provides the required improved stability when printing larger objects.
Large build-volume at a budget price.
Due to its accuracy also suitable for (semi)professional use.
Patented technology which has been used for the XYZ bearings and precision-rollers results in high accuracy and great quality prints.
Simple design, easy to assemble
The patented MK10 extruder which allows for a wide variety of materials to be printed without blockages has proven itself on many other printers already.
Large build-volume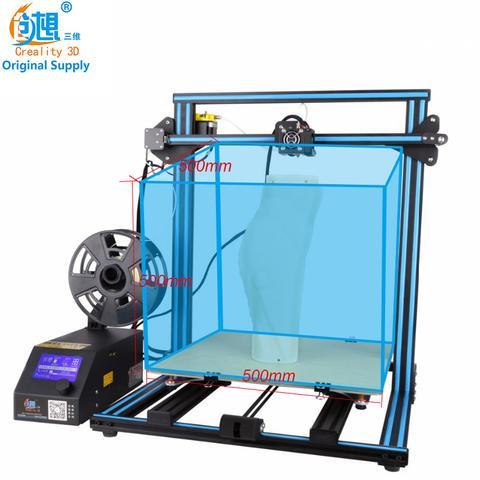 High accuracy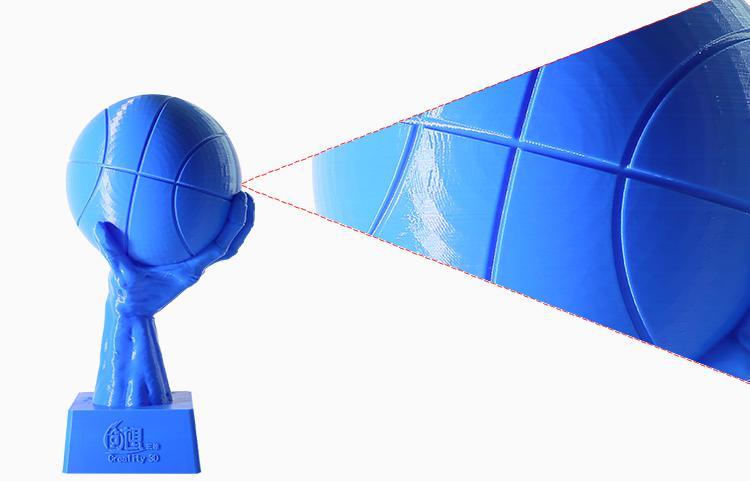 Patented XYZ bearing and precision-rollers technology

Semi assembled 3D printer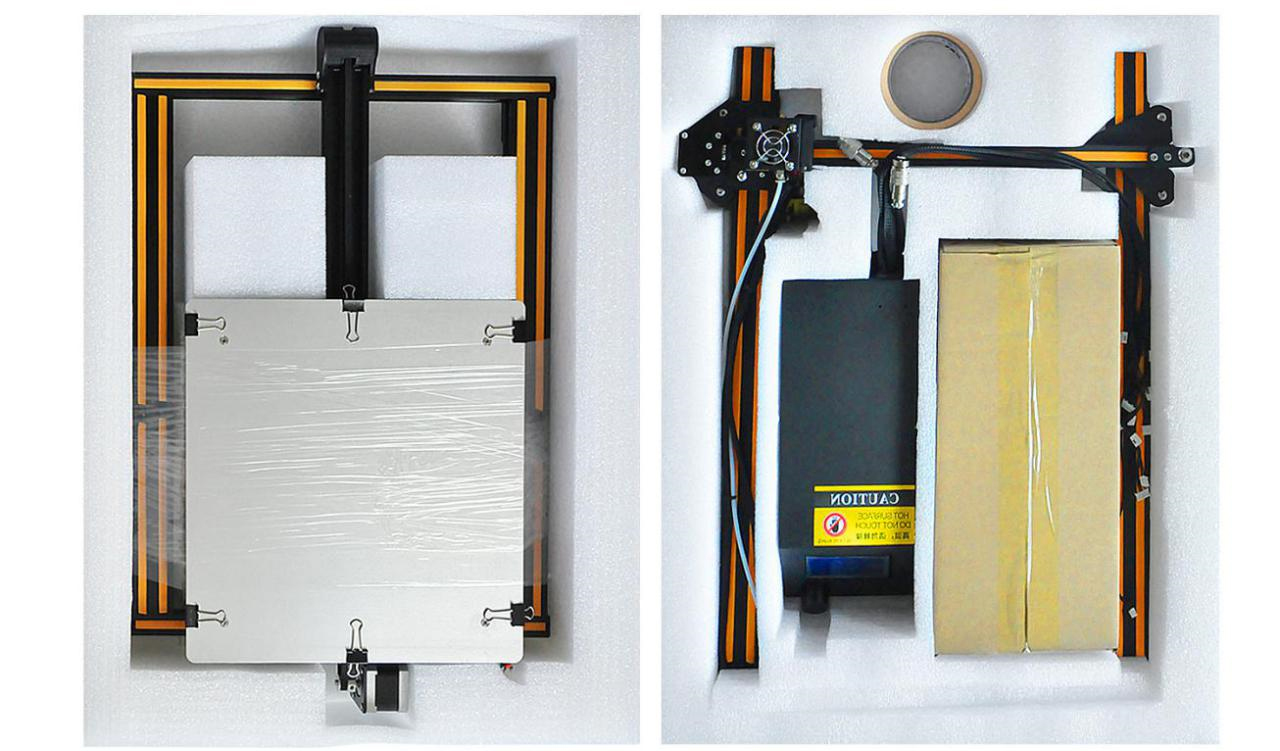 Patented and proven MK10 extruder